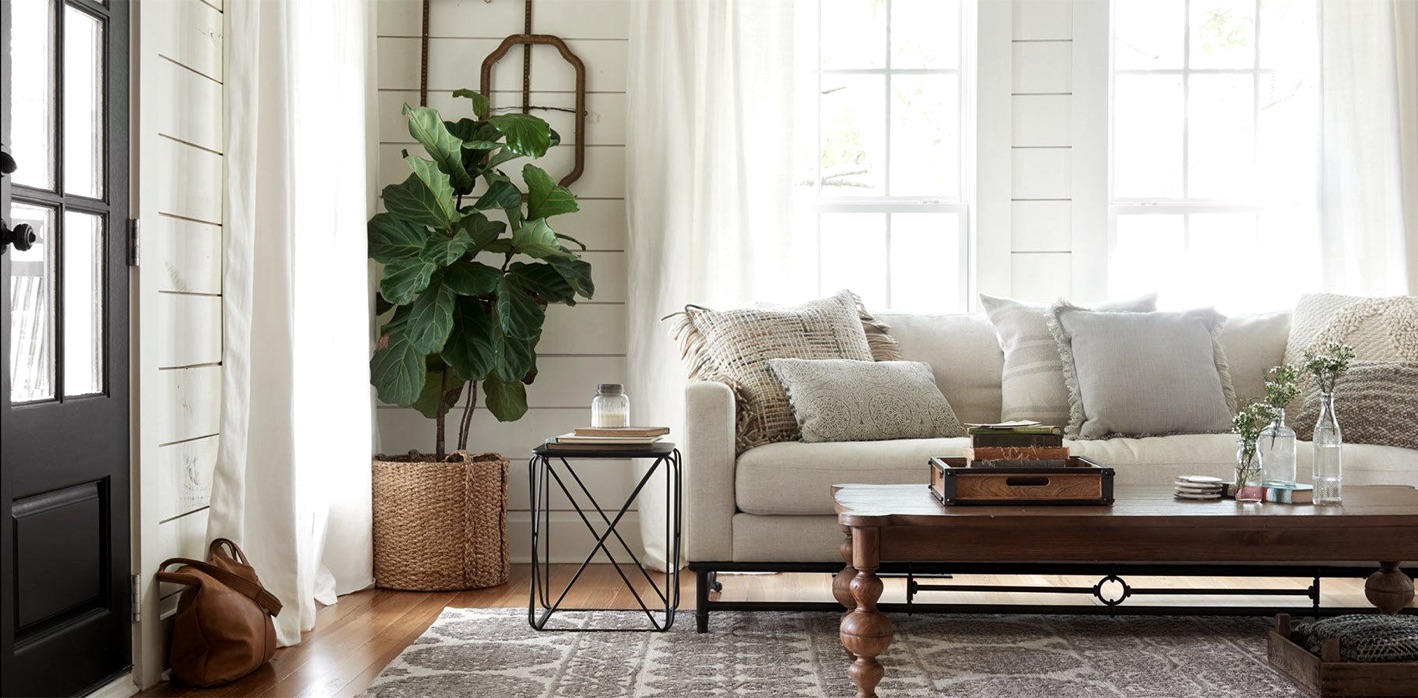 Magnolia
Shop with Chip and Joanna Gaines
Chip and Joanna Gaines are the hosts of HGTV's number one hit TV show "Fixer Upper" and were voted by People Magazine as the number one thing to love about America in 2017. When the Gaines' approached Riess Group, the requirements were straightforward but steep: Build a digital foundation that would scale from a local audience to a nationwide one.
From the initial website redesign for the TV show launch to five years of continuous improvement and growth, Riess Group has functioned as an extension of Magnolia's exacting and perfectionist creative team. With a brand that is laser focused on aesthetic perfection and friendly Texas service, no letter could go unkerned.
RESULTS
Overall, Magnolia has seen their conversion rate improve by over 500% and is a force to be reckoned with in their industry. It has been and is a pleasure to help them convert on screen success into off screen profit.
5x
increase in conversion rate
0 to Millions
of email subscribers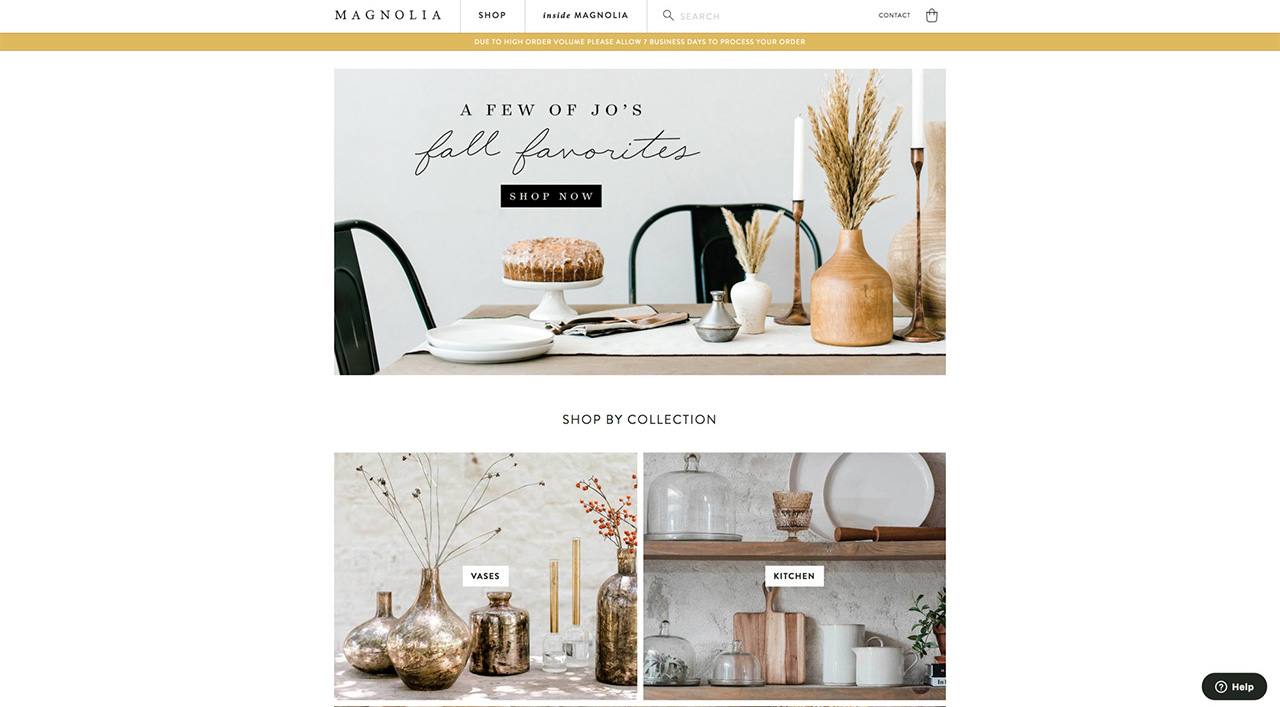 To keep with the Gaines' mandate of a massively scalable foundation, Riess Group recommended Shopify, the industry-leading eCommerce platform, to serve the Gaines' ever-growing national following. Additional platforms, such as SaaS helpdesk and phone systems, have easily kept pace with the company's growth, and the original systems implemented when Magnolia was just a few employees in a 2,000 square foot shop to what is now an organization with a dozen different business units and over 500 employees.
In addition to being scalable, Riess Group selected and built on Shopify for its extensibility. Unlike traditional systems that build a wide array of features with little depth, Shopify's robust API and templating systems allow for deeper feature customization and development with minimal cost to speed or security. To this end, Riess Group developed a number of powerful features and apps to increase revenue and decrease costs.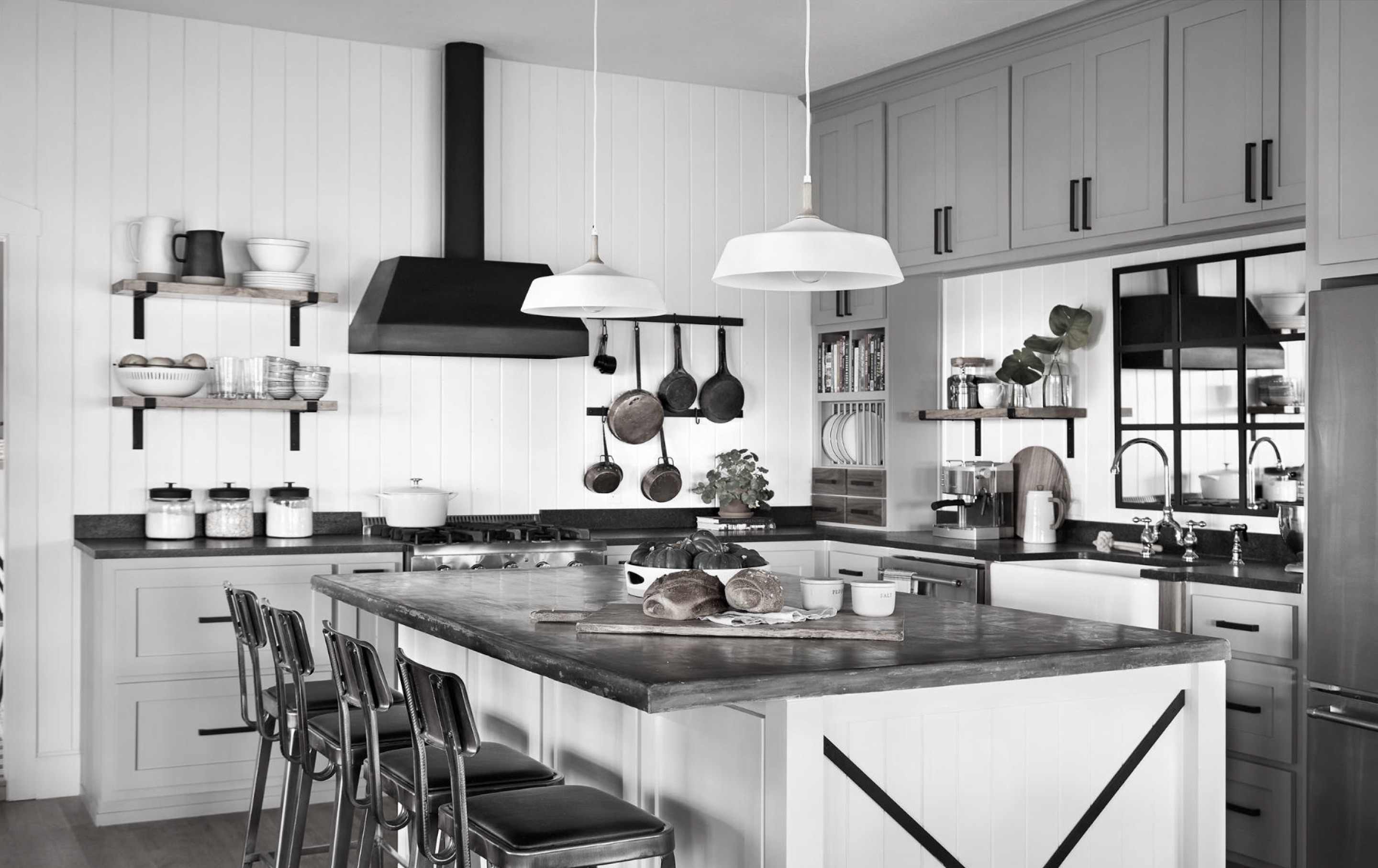 Self-Service Returns
Magnolia's self-service returns app allows customers and staff to pull up their order, select the items they wish to return and the reasons why (which are compiled into a report with statistics tying individual warehouse workers to performance KPIs), and have their replacement, refund, or gift card automatically calculated and issued while following complex returns policy business logic. When an item needs to be returned, the system calculates the cheapest carrier and service to get it back to Magnolia and issues the customer the number of labels required for print at home service with zero involvement from Magnolia staff. The system seamlessly integrates with Shopify, Zendesk, ShipStation, USPS, FedEx, Postmark, and NetSuite.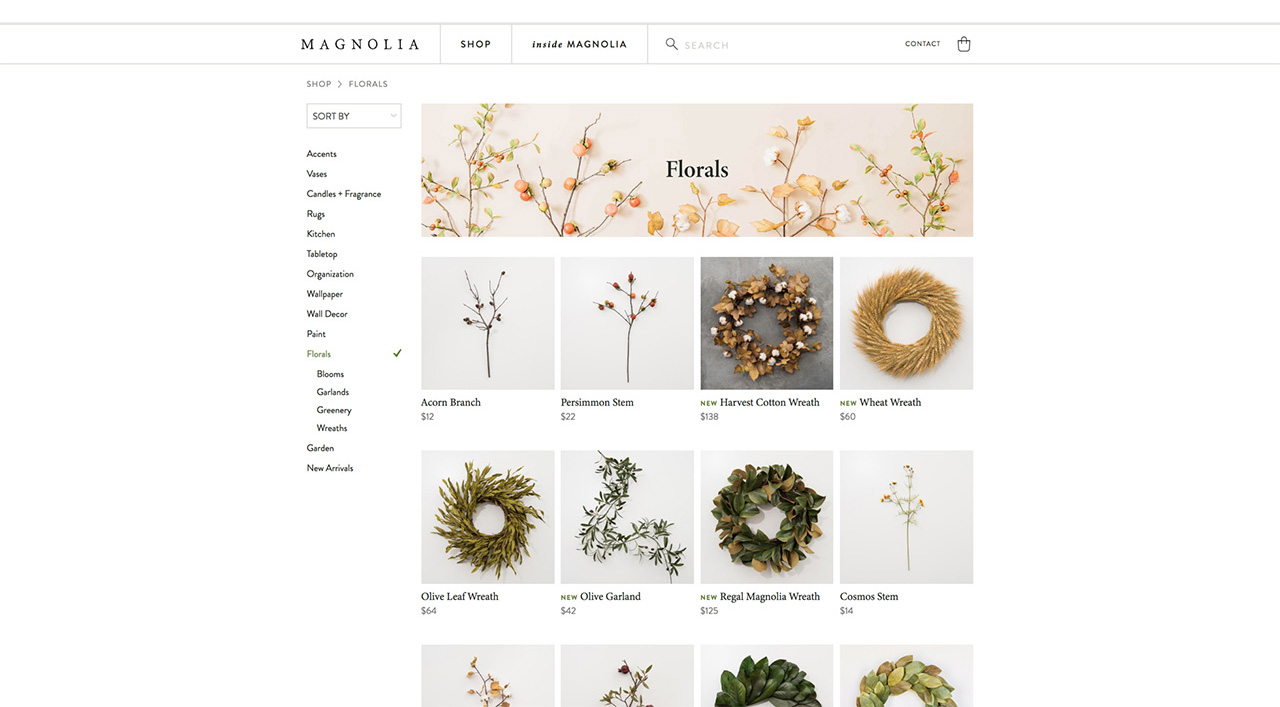 Advanced Gift Cards
Shopify's native gift card functionality requires the customer to forward the gift card to the recipient manually via email. Riess Group built out a custom gift card app that allows the sender to send a gift message and gift card directly to the recipient, and notifies the sender when the recipient has opened the gift card. In addition, the sender can select a gift card design and delivery date. Gift cards are delivered near-instantly via Postmark.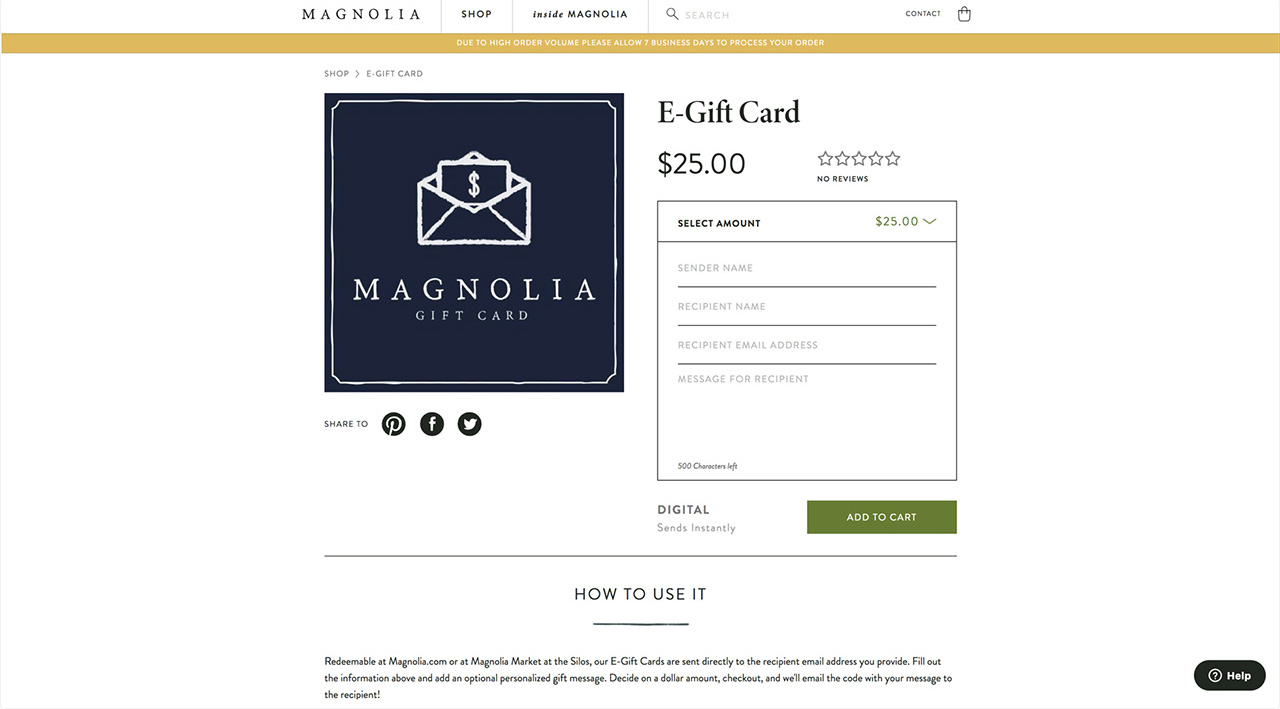 MAGNOLIA JOURNAL SUBSCRIPTIONS & RENEWALS
Magnolia customers can signup for the Journal and even pull up and renew their Magnolia Journal subscription through Shopify without ever leaving the native Shopify checkout. The subscription information is then handed over in real time to magazine giant Meredith Publishing.
COMPREHENSIVE, LIGHTNING FAST SEARCH
Handling search across Zendesk, WordPress, and Shopify, Riess Group implemented Algolia's near-instant search service to deliver a world-class search experience.
GIFT MESSAGE PRINTER.
Further expanding upon an excellent gifting experience, Riess Group's gift message printer allows the customer to enter a gift message which is printed onto a custom 4×6 postcard at the Magnolia fulfillment center.
MULTIVARIATE A/B/C TESTING
To aggressively improve conversion rates, Riess Group performs various multivariate tests using Google Optimize. This allows decision, policy, and other decisions to be made with data rather than hunches.
Let's build the next big
thing together.